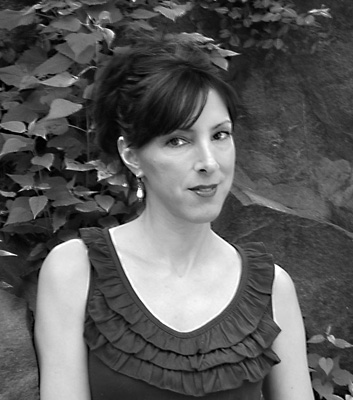 Linda Facci
Designer for LookLoveSend


I'm Linda Facci, graphic designer, crafter and all-around tinkerer. I'm just a girl who likes to make things, so I'm happiest when I'm in the middle of a craft project. I love all things vintage, playing with papier mache, creating mosaics, and making jewelry. I began my design career in publishing specializing in promotional and marketing for magazines such as People, In Style and Everyday with Rachael Ray.
My work and I have been featured on HGTV and published in Life, Cottage Living, Art Jewelry and Fresh Home magazines. By day, I work as the Creative Director of a famous New York City bakery, by night I'm usually found designing these beautiful invites, sewing, or have my hands in a mixture of flour and water for papier mache.
Born and raised in New York, I'm the lucky wife of a wonderful man and mom to Lulu, our big fat cat. On most weekends you can find us upstate enjoying time at the country cottage we have lovingly renovated over the years.
Knowing my designs will play a major role in your special day makes me feel special - and it inspires me to create more! I want you to smile when you see my designs and know they were created with love.
I hope you enjoy my work!
view all designers