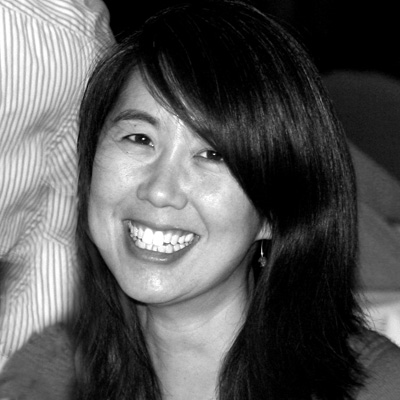 Suling Wang
Designer for LookLoveSend


Hi! Thanks for your interest in my work. I'm an illustrator and designer working in San Francisco.
I studied illustration at Academy of Art College. Since graduating in 1995, I've worked in a variety of art-related fields like interactive design, animation, web design, and commercial illustration.
In recent years, I've been designing art for products. It's been a refreshing change that offers a lot of freedom to draw whatever I like. When designing my collections I usually look around me for inspiration. Most of my designs are inspired by a love of plants, flowers and my 2 young children. I love creating nature or floral-inspired designs while imagining it on stationery, bedding or apparel. And I enjoy creating cute whimsical designs for babies and kids. It's been a pleasure to see some of this work produced on stationery, invitations, and fabric.
When designing I start with a general idea for a collection and do some rough thumbnail sketches of coordinating and contrasting designs that would make a complete family. Next I do more detailed drawings of the main components in each design such as flowers or leaves. I then scan these drawings into the computer and trace them in Flash for a final rendering. After finalizing the main components of the design, I create repeating patterns with them in Flash. I then export them to Illustrator and Photoshop for the final coloring.
Some of my clients include AmericanGreetings.com, Papyrus, Houghton-Mifflin, Cricket Magazine, Eugene Textiles, Madison Park Greetings and Harper Collins. I am very excited to be working alongside the talented designers of LookLoveSend and I hope to contribute some high quality work that you will enjoy!
view all designers