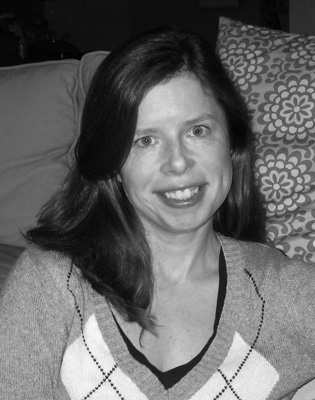 Vita Mechachonis
Designer for LookLoveSend


My name is Vita Mechachonis and I'm an illustrator living on the tiny seacoast of New Hampshire, in the city of Portsmouth. I love it here, walking out my door and inhaling the deliciously salty sea air. I love freshly baked carob brownies and avocados, but not at the same time. I have the most loyal well-behaved mutt in the world. I am addicted to yoga and I have freckles and fair skin. I'm left handed, but use righty scissors because they work better anyway, and growing up a lefty, you quickly realize it's a righty world.
I have a small wacky family and we are a tight knit bunch. I can recite all 50 states in alphabetical order. I am pretty good at balancing on one leg (thanks to growing up a ballerina and all the yoga I've done). I love design and fashion magazines, and reading trashy popcorn novels. I am really into listening to books on cd or any kind of music while I work.
I've pretty much always known that I would be an artist, and I can't imagine doing anything else - it's the perfect job for me. My artwork is bright and colorful, and like me, shows a bit of quirky humor. I start out every piece with pencil on paper, and eventually finish digitally, though I do love ink and watercolors, and cut paper. I am having a blast creating invitations, birth announcements and all of the accessories that go with them, and I'm so excited to have my designs here with LookLoveSend, bringing me one step closer to world domination.
view all designers