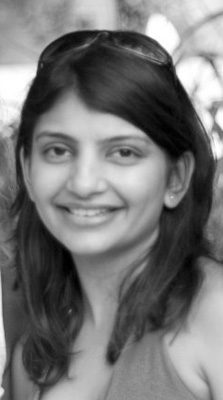 Sneha Sheth
Designer for LookLoveSend


I am a graphic designer with a master's degree in Communication Design from Pratt Institute. I call New York City and Mumbai home and my design inspiration comes from blending the two cultures to develop a sophisticated high style point of view.
After graduating, I worked at various studios in New York, specializing in editorial, packaging, promotion and branding. Working in different disciplines has helped me to learn which areas of design I enjoy the most.
When my friends and family approached me with design requests I began creating invitations for them and found that it's something I'm really passionate about. To create designs that are meaningful to others especially on their special occasions is something I love and have always wanted to do.
My love for color and type and a weakness for the sensory experience of touching a wonderful paper is why I adore sending and receiving mail. My inspirational moments are very random -- sometimes it's in a coffee shop or just sitting on my couch in my pj's on a rainy day.
I'm a big believer that being a good designer is 99% perspiration and 1% inspiration. No matter how good you are, if you don't put the time and the work into a project there will always be someone who will.
I was just lucky to find LookLoveSend at the right time - it is the perfect fit and just what I am looking for! I am anxious to begin creating elegant and imaginative projects for consumers that combine innovative modern design, relentless attention to detail and an unwavering commitment to quality. LoveLookSend will allow me to do this.
view all designers