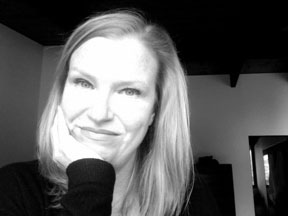 Suzanne Cahill
Designer for LookLoveSend


My name is Suzanne Cahill and I'm a graphic designer & illustrator from Greater Boston.
I have been in love with all things design for as long as I can remember. My mother, an elementary school teacher & herself an artist, taught me to draw & appreciate color & form. My father, foreman of the local dump (or Lord of the Landfill as we liked to call him) taught me that one mans trash is another mans treasure, igniting my life long love of salvaging, restoring & finding inspiration in things others have tossed aside.
I am an admitted object addict - collecting books, illustrations, textiles, pottery & anything I can get my hands on from the 50's, 60's & 70's. My husband is not surprised to walk in the house & find an industrial metal bookcase or funky pair of chairs that weren't there when he left for work in the morning. Surprise!
For almost 20 years I have worked as a designer and illustrator - and in some cases even photographer - for both national & tiny companies, newspapers & as a freelance designer. Creating announcements and wedding invitations for friends and family has always been something I've loved to do so I am thrilled to be joining LookLoveSend.
When I'm not designing or hoarding things from the past, my husband & I are working on restoring our 1973 Deck House back to its wonderfully tacky glory. I also like to run, do craft projects with my 2 children, play amateur photographer & create jewelry.
view all designers