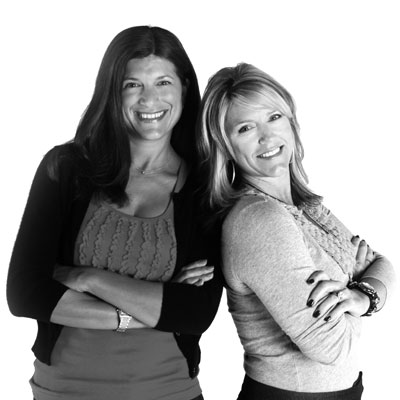 Simon+Kabuki
Designer for LookLoveSend


Erin (the short one) I'm Erin, one of the girls who launched Simon+Kabuki, a stylish stationery brand for posh people who are passionate about life's celebrations. I'm a working mom of 3 (all teens – ack) and I have a lot of thoughts about how to design your home, your life, and your parties. When I'm not cultivating my garden or wielding power tools, I'm plotting to take over the world and make it cuter.
Ilene (the nice one) I'm Ilene, the other founder of S+K. I am also a mom of 3 kids, and no we did not copy each other it just worked out that way! I love cruising the web and the world for great design ideas and inspiration to incorporate into everyday life. When I'm not designing stationery or hauling kids around I spend my free time with my camera or playing soccer.
We started our friendship in design school and opened our studio shortly after graduation. It's been over 20 years and we still love it. We hope our cards will help you kick off your next big occasion with lots of style and a little sass.
view all designers