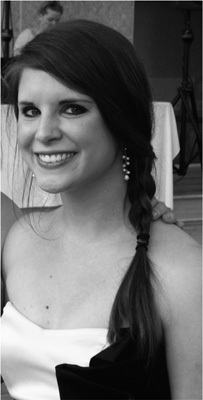 Lauren Poole
Designer for LookLoveSend


My relationship with art has evolved throughout my life. Growing up in South Carolina, I took any and every art class available. I especially enjoyed drawing and painting, and also Art History. I declared my major day one as a Freshman in college to get my BFA in Studio Art. I added Art History as a double major- I figured if I could earn two degrees in four years, why not?
I studied abroad in Cortona, Italy with UGA's program and thrived in both Italian and art. My senior show was very successful as my concentration was in oil painting. I debated on whether to take out scary student loans and pursue my MFA in Painting and go on to be a college professor/aspiring fine artist -or- if I should go the commercial art route? (It was a tough, dramatic decision!)
Commercial art won out and I decided to give Graphic Design a chance. I was a full-time nanny for a year while I took courses in Graphic Design from the Art Institute Online. I was hired on as the first in-house artist for Geneologie, a national collegiate apparel company. I've been at Geneologie for 3 years and have freelanced for various companies.
In my free time, I'm often designing on my couch while watching TV with my boyfriend, Shawn. I also enjoy yoga and growing food in my garden. My babies are my 2 cats, Luna and Charli.
view all designers