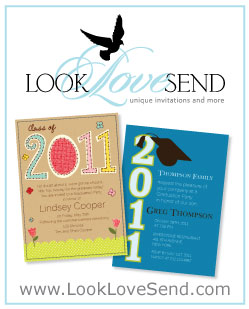 Are you looking for creative and inexpensive online graduation invitations? Graduation is an exciting celebration. Your invitations should reflect your hard work and accomplishment. Your invitations should be personalized and represent you well. We aim to provide our customers were the best quality invitations and announcements at the lowest prices found in the business.
Online Graduation Invitations That Work For You
There is no good reason to settle for a generic announcement that does not represent your unique style. On our website, folks can choose the pattern, colors, template, font, and theme they want. You can easily upload pictures of themselves in their cap and gown if you would like! The possibilities are endless. Now you can design exactly what you want for your online graduation invitations.
We use only the finest inks and highest quality papers when printing your online graduation invitations. For these special occasions, we understand that you want your invitation to shine and stand out. Customers can choose from glossy or matte paper finish.
We differ from other invitation companies in the business by extending a generous return policy to our customers. If you are not fully satisfied with your order, we will give you a complete refund. Most often our customers are so satisfied with their invitations after the first order that they continue to use us for all future orders – whether it be for a baby shower, bridal shower, or holiday card. We are a nationally reputable company that has been mentioned in such magazines as Brides, Parenting, The Knot, FitPregnancy, and others. We have also been featured on ABCNews and NBC.
If you have already looked at generic, uninventive graduation invitations, give online graduation invitations a try. You don't have to be artistic to enjoy graduation invitations online. Now you can design your graduation invitations exactly how you want them.