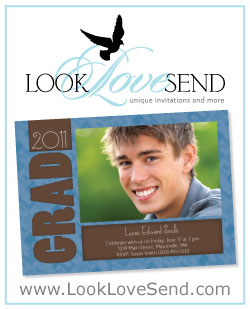 If you have always wanted to create graduation invitations, you have come to the right place! We specialize in birthday, wedding, birth announcements, holiday cards, and graduation invitations! Graduations are an exciting time to celebrate your accomplishment and announce it in style. When you create graduation invitations with us, you create your invitations how you want them, fit for your personality and preferences.
Let Us Help You Create Graduation Invitations
We offer some of the lowest prices found both online and in stores. Our customers are loyal and continue to use us for all of their special occasions. Customers enjoy custom making their invitations and announcements. We offer a variety of sizes, colors, designs, themes, and layouts for customers to choose from. Folks love putting their graduation photos of them in cap and gown right on their invitation with a personalized message created by them. There is no reason to settle for generic, standardized invites. Whether you prefer a traditional invitation or something a little more creative, we have you covered. These special moments are rare and deserve to be celebrated in the greatest style.
The best part of choosing us is that if you are not 100% satisfied, we will refund your entire purchase. We are that confident that we can satisfy your wishes. If you tend to procrastinate – you are in luck! We offer next day shipping to our graduation invitations online customers in addition to free domestic shipping when they purchase an order of 50 cards or more. We offer fast and convenient service. Our prices are unbeatable!
Your graduation is a special time, and what better way to celebrate than to create graduation invitations yourself. We allow you to create exactly what you want for your special day. Our website is easy to upload pictures to and simply to navigate. Give us a try today.