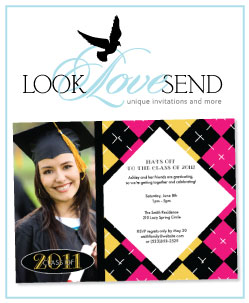 If you are looking for a graduation announcement that is personable yet professional and honors your achievement, why not design your own graduation announcement? Too often we settle for an announcement that we find in stores because we don't know all of our options. When you design a graduation announcement with us, you can get exactly what you want and design it yourself! The good news is that most customers find that they save themselves a ton of money, since we offer some of the most quality invites for a fraction of the cost compared to other vendors.
Try To Design Your Own Graduation Announcements Today!
Perhaps you have never considered the possibility that you could design your own graduation announcements. We offer so many different sizes, colors, designs, themes, and layouts for you to choose from. You can even add your own personalized message, complete with all of the details of your graduation. If you prefer a traditional invitation, we have the cheap graduation announcements. Perhaps you want to be a little creative and inventive. We have plenty for you to choose from.
The best part of using us for when you design your own graduation announcements is that if you are not 100% satisfied, you can return your order and we will completely refund your money. We also offer our customers next day shipping and give our customers free domestic shipping for orders of 50 cards or more. Our number one priority is to please our customers and make sure they walk away happy. Most of our customers use us and then return when it comes time for them to order bridal invitations or baby birth announcements or birthday party invites. We offer all types of cards at the best prices found on the web or in stores. Design your own graduation announcements and get exactly what you want at a price that can't be beat!