Back to school? Wrapping up your vacation? Packing for a final weekend away? Wherever you are this August, back-to-school sales and fall fashion lines are here already, another reminder for organizing this year's photo for your custom holiday cards.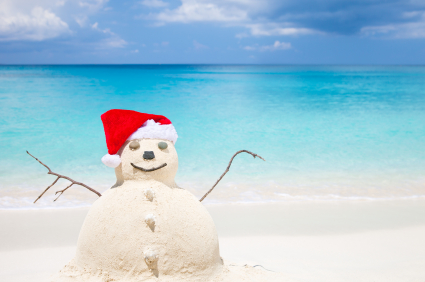 Did you get the family reunion photo you wanted? Did everyone remember to bring their t-shirt? Who was sick and couldn't make it? We know the excuses, but the bottom line is, you might not get the photo you'd planned this summer.
Here's a new thought … just get out of the way! Why not drop the people in the photo altogether? Forget the dog, the kids, the extended family. Forget taking any pictures of people at all! Try something refreshing in this year's custom holiday cards by doing something new, creative, fun or simply sentimental.
Get Creative with Your Custom Holiday Cards
Try No-People
Let scenery steal the show. Use those summer vacation photos that awed you. Let people know know where you've been. You've lived a little, so share some of it!
Make the most of your best holiday decor. A wreath on the front door, garland strung around the fireplace, your kids' melting snowman with a droopy face. A close-in shot of something pretty could be a great photo!
Compile old holiday family photos. You've already got the people, wouldn't it be fun to see how they've changed? Encourage a face-to-face visit in the new year in your personalized message!
Take a candid shot of some holiday prep. No posing, just spontaneous action. Have the camera ready while you're trimming the tree, rolling out dough, finding your Elf on the Shelf, or starting up a snowball fight. Whatever it is you do each year, watch it through the camera lens and see what you get!
LookLoveSend.com has a wide range of holiday card designs, colors and styles to choose from, many of which can be personalized with your custom photo and message easily and quickly online. Once you've got a photo you like, try it out in one of our holiday photo greeting cards and preview it online. All custom holiday cards print on premium, heavy weight card stock, and customer-approved orders ship out the next business day.