Are you planning an upcoming birthday party and are unsure of where to start? Order happy birthday cards online and save yourself the hassle, cost, and annoyance that many folks experience when they try to order through party stores that overcharge and leave customers dissatisfied.
We have Happy Birthday Cards Online That You Can Create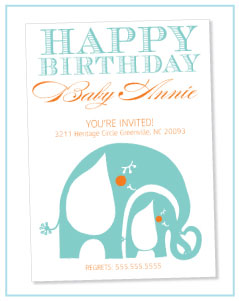 The fact is that Looklovesend offers some of the best prices found anywhere in stores and online. Choosing to order happy birthday cards online is a wise choice because you can design your invitation to look exactly how you want, instead of settling for what is available in stores. With our fresh designs, luxury papers and inks, you will be pleased with the result of your order.
Customers really appreciate the flexibility afforded to them when they order through us. If for some reason folks are displeased with their order, they are free to send their order back for a complete refund. We also ship orders the next business day and offer free domestic ground shipping on orders of 50 cards or more. Our easy ordering and fast turnaround that we offer our customers is what keeps so many folks coming back for all of their invitation needs – whether it be for the holidays, graduations, birthdays, weddings, bar mitzvahs, bridal showers, and birth announcements.
Another area where we excel is offering happy birthday cards online that suit every taste, every style, every theme. Are you a traditionalist that wants to make birthday cards online? Are you looking for something basic? We have the invitation for you. Perhaps you want something off-beat, with personality and humor. We have designed our site so that you can tailor your invitations to fit your personality. There is no need to settle for generic, bland invitations that bore you and those you are inviting to your special event. Happy birthday cards online are so easy to design on our simple, straightforward website that anyone can easily navigate the process.