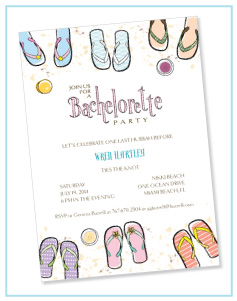 LookLoveSend cordially invites you to make invitations online. It's an amazing experience that will bring out your creative side and just might put you off mass-produced, pre-made invitations that can be bought just about anywhere. Whatever the occasion, you'll be able to put your own special touch on it when you come to looklovesend.com to use our incredibly simple software to put together invitations for your event.
You Can Make Invitations Online Right Now
There are so many special events in our lives. Without a specialized invitation to mark the occasion, it might easily be relegated to the status of just another baby shower/birthday party/graduation. You'll be calling attention to the occasion when you make your own custom invitations online at looklovesend.com. We lay the groundwork by only using the best quality inks and papers and we get the ball rolling by offering a wide selection of varying templates by talented designers. Search our site by event and choose your favorite template, then off you go. You can customize the color scheme, personalize the message and even add a digital photo, if you'd like. You will see the finished product in a matter of seconds and can order in an amount that will suit your needs rather than having to buy a bulk of cards just because that's how they are packaged.
LookLoveSend was launched with you in mind. We know the invitations to your events need to be unique and professional, and we wouldn't have it any other way. When you make invitations online with looklovesend.com we back them with our 100% satisfaction guarantee. If you are not happy with your order for any reason, you can return it within 30 days of the date of the order for a reprint or refund. It's our pleasure to go the extra mile to make your invitations extra special.