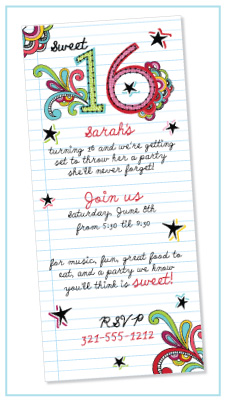 When only the best will do, make online invitations at looklovesend.com for your special event. We are the leader in customized invitations putting you in the designer's chair and allowing you to create to your heart's content. You'll never have to be concerned that you're sending out a generic invitation that anyone could buy just anywhere. From start to finish you'll be the in control, customizing color schemes, choosing templates and adding photos of your choice to make a truly unique invitation that can't be found anywhere.
Why Not Make Online Invitations?
Maybe it's a baby shower for your best friend. Perhaps it's your parents' 50th wedding anniversary party. Or possibly it's your daughter's 10th birthday party and you want to make online party invitations. No matter the occasion, you'll be able to make online invitations for any of those occasions and more at LookLoveSend. We do our part by printing your invitations on the best quality papers with the best quality inks for a professional finished look that will impress. We also ship orders the next business day and back it all with a 100% satisfaction guarantee. You have nothing to lose and only beautiful invitations to gain.
LookLoveSend makes it so easy to make online invitations, you'll wonder why you haven't been doing it all along. We have a wide selection of designer templates for all occasions that you can choose from. Our site lets you customize the color scheme and add in the information specific to your event, such as date, time, location and name(s) of the honoree(s). We even have options that allow you to upload a digital photograph for the ultimate in personalization. With just a few clicks of your mouse, you'll soon be looking at your gorgeous creation, with nothing left to do but decide how many to order. It's all you—with just a little help from looklovesend.com.