You probably don't think you have enough time to order baby shower invitations online, but that is where you're wrong. While it may be quick and simple to drop by the grocery or even the local card shop and grab a package of pre-printed invites, look at it this way: when you come to LookLoveSend for invitations you can do it any time of the day or night, whenever is convenient for you because we never close. And you never have to leave your house. Just hop online, and start creating a work of art.
You Can Now Order Baby Shower Invitations Online From LookLoveSend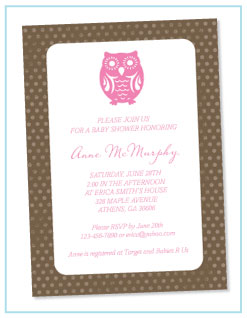 That is the beauty when you order baby shower invitations online. You'll always have time to do it because whenever you have a few seconds to spare, just come see us at LookLoveSend. We have a wide selection of baby shower templates as well as birth announcements and thank you cards. Order everything you need in one sitting or come back whenever you have the time. Once you've selected a design, though, things move quickly. All you have to do from that point is enter the particulars about the shower and preview your masterpiece. That's another stroke of genius with LookLoveSend: you don't place your baby shower invitations online order or pay until you've seen what the finished product will look like.
Whatever you've got in mind, you will find the perfect pick when you order baby shower invitations online with us. We promise professional grade printing with the best quality of inks on the best card stock, giving you an invitation you can be proud of. We'll ship out your order the next business day and back it with our 100% Satisfaction Guarantee. Even if you don't have a baby shower planned, it might be tempting to throw one just to be able to create invitations with LookLoveSend.