Are you among the 50% of Americans who plan to host a holiday party this season?  If so, you're probably in the midst of decorating your house, playing particular attention to your front door, entranceway and main living area.  But this year, don't forget your kitchen!  Have you ever noticed how guests at every party end up congregating around your kitchen?  This is regardless of whether you host a cookie swap party, cocktail get-together, or traditional kids' party – there is rarely an open space at the kitchen table, island or counters. 
So this year, try hanging some of your Christmas cards via ribbon strung across your kitchen walls or cabinets.  Hang garland across your kitchen windows and, if you have space place a few small but dramatic decorations on your countertops to add some sparkle and cheer.  To enhance the atmosphere of your festive kitchen, have some hot hors d'oeuvres pre-prepared so you can easily bake them in batches but not have to fuss with a lot of kitchen prep.  
And to nurture a welcoming atmosphere for your kitchen-happy guests, we've found that a punch can provide a festive kitchen centerpiece and gathering spot (think party water cooler…)  Make it a non-alcoholic punch to be enjoyed by all.  Here is one of our favorites; this slushy holiday red recipe below makes enough to fill 2 punch bowls.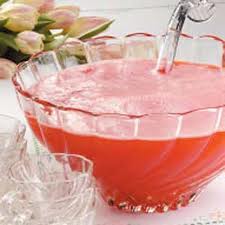 Ingredients
1 cup white sugar
6 cups water
2 (3 ounce) packages strawberry flavored gelatin mix
1 (46 fluid ounce) can pineapple juice
2/3 cup lemon juice
1 quart orange juice
2 (2 liter) bottles Sprite or other lemon-lime carbonated soda
Directions
Bring the sugar, water, and strawberry flavored gelatin to a boil in a large saucepan; boil for 3 minutes. Stir in the pineapple juice, lemon juice, and orange juice.
Divide mixture into 2 separate containers (two 1 gallon Ziploc freezer bags laid flat work well) and freeze overnight.
Just before the party, mix the frozen contents of 1 container with 1 bottle of Sprite in a punch bowl.  Stir until slushy (using a potato masher works well).
Replenish with remaining portion as needed.
Subscribe to our blog for more holiday party suggestions coming soon.  And for beautifully designed Christmas cards that can be easily customized, checkout the selection available at LookLoveSend.com.  Order quantities over 50 ship for free!