Do you think cupcakes should be banned in the classroom? Last year, when my daughter was in Kindergarten she took in a box each of (store-bought) chocolate and vanilla cupcakes to share with her classmates. They sang, she wore a crown, and she absolutely loved handing out the frosted and sprinkled treats to her friends.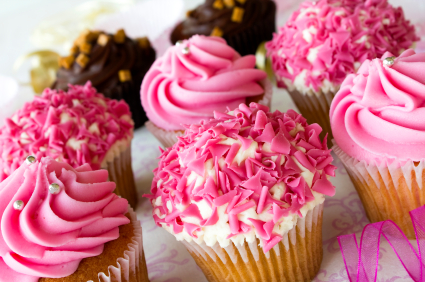 While elementary school age kids are still finding their core group of friends, it is not uncommon to invite a large number of boys, girls, or (gulp) even the whole class to a birthday party celebration. While these parties can certainly be hectic fun (remember our advice to keep it short), a large-scale birthday party is not for everyone. Some kids are equally happy to celebrate with one or two close friends or just with family.
For parents not sending out mass birthday party invitations, the class cupcake is a great chance for the birthday child to still celebrate with her most familiar group of peers. Just on a simpler, cheaper, and less overwhelming scale.
But this year, my daughter's school – like many others – has implemented a no-food policy for classroom celebrations due to the rising number of kids with food allergies. Most kids know at least one child with a food allergy, and the statistics are alarming. In 2007, the reported food allergy rate among all children younger than 18 was 18% higher than in 1997 according to the CDC.
It's a fact that schools must adapt to keep our kids safe and I am OK with no cupcakes. The challenge is to find something with equal kid appeal that doesn't involve food. My daughter's birthday is so late in the school year that her class is already over-saturated with pencils, notepads and other small trinkets. I guess it's time to get creative….any ideas?
If you have any suggestions or thoughts on this topic, please post a comment. We'd love to hear from you. If you are planning a celebration for your child, do checkout our growing selection of birthday party invitations. Subscribe to our mailing list to receive 20% off your first order.