Have you ever hosted a birthday party for your child and felt overwhelmed by the small mountain of gifts unwrapped in 2 minutes flat – leaving you with a pile of wrapping paper and a stack of thank you notes to coordinate? For households (like mine) with too much clutter already, a simple and meaningful solution could be asking guests to make a donation in lieu of a gift. We did this for my son's 6th birthday party, adding a note on the birthday party invitation requesting guests to donate $5 towards Toys for Tots. My son had such a blast inviting all his classmates to his party that he truly didn't miss the 20 or so gifts that day. We pooled the money, made a trip to Toys 'R Us and then dropped off the toys together at a collection station.
If you hadn't guessed, my son's birthday is in the late fall - just when the Toys for Tots drives begin. Helping other kids is a very real and understandable charity for children, but there are many other great kid-friendly causes that could benefit from this idea of donated birthday gifts/money. Below are a couple of ideas, taken from the June 2011 edition of Parents magazine.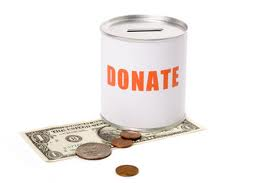 To help animals: Request a small donation, to be pooled so the birthday child can adopt an endangered animal (defenders.org). Show the party guests a picture of that animal and send them home with a small stuffed version of that chosen animal as a party favor.
To help kids from other countries: Request one or two specific school supply items from each guest, put this together in a backpack to support a child in a developing nation (projectknapsack.org). This organization also provides the opportunity to establish the birthday child and recipient as pen pals.
My kids have each attended several birthday parties requesting charitable donations instead of gifts, this seems to be a growing trend. It does require some follow-up work and you will still need to coordinate those dreaded thank you cards, but it's a great opportunity to teach your child about helping others and could be a great annual tradition for your family.
Visit LookLoveSend.com to see our growing collection of customizable birthday party invitations.