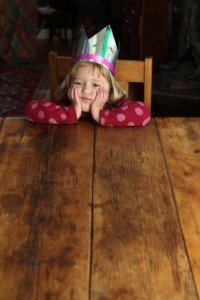 The last-minute birthday party cancellation is a challenge most parents face at some point. The causes of such cancellations are endless, including typical reasons such as:
Lightening and thunder put down the pool party, miniature golf outing, or amusement park visit
You or your child comes down with the flu
The Health Department shuts down the venue (Chucky Cheese comes to mind)
Power outage
Personally experienced with a last minute party cancellation resulting from that last reason, the main concern of any birthday party host is to get in touch with other parents quickly. This can be complicated by an equally urgent need to console a very disappointed child!
But making decisions about key party planning details needs to happen fast with a last-minute cancellation. Weeks of party planning can be reversed in minutes! The three main questions I had were:
Cancel, postpone, or switch to a new party to plan?
Tackling Key Party Planning Details
The answer to this question determines what happens to everything else you've planned. The answer comes with some pressure if you don't want to watch weeks of party planning dissipate entirely, not to mention your child's acceptance of changing plans. In my case, I could not determine exactly what was going to happen, since a power outage with an uncertain resolution left me without answers. I took a chance knowing that a backup venue could likely accommodate us. I told parents we would reschedule. Here are the decisions I then made about key party planning details:
The Cake
It was made and paid, so we ate it. This was an especially helpful way for my child to cope with the disappointment, and I cut her a very big piece. We enjoyed it for several days.
Party Favors
Since I had a themed foodie snack, I had to throw this favor out and start again. I also decided to add something else, partly to make up for the disappointment the guests likely felt that day too!
Instead of paying an additional cost to resend the invitations, I'm putting a simple flyer in everyone's mailbox and sending out an email. While the original birthday party invitation is now worthless since both the date and venue have changed, I have small enough group to not resend.
You may want to consider resending new party invites, however, if any of the following things is true:
you have a large group of guests (more than 10)
the party theme changes dramatically
more than a few weeks pass from the original party date and new party date (more than two weeks)
Whichever way you handle the details of your cancelled or postponed party, know that you can get a fast turnaround on birthday party invitations from www.looklovesend.com. The extensive selection of kids birthday party invitations includes many designs that can be personalized. Ordering and personalizing your party invites online is easy, and you can also specify "24-hour shipping" in the special instructions box at checkout.