One of the best parts of Christmas is getting and sending out family Christmas cards and pictures. But in today's economy, nobody has the money to get pictures done professionally each year, which is why you need to make your own digital photo Christmas cards with LookLoveSend instead. Think about it; a professional photographer shoot is going to cost quite a bit of money. Then you have to buy all of the Christmas cards to send with each one. But when you go with LookLoveSend, you can make a custom Christmas card. You can even use your picture to make the card, and you can order as many or as few copies of the digital photo Christmas cards that you want.
The Best Digital Photo Christmas Cards For This Season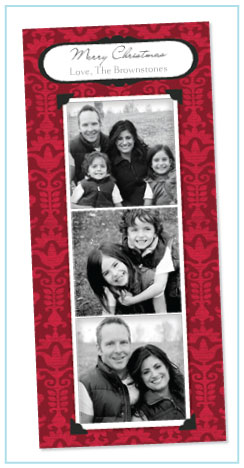 Everybody loves to get a Christmas card, but nobody likes the process of making them. You can cut that process in half when you go with LookLoveSend. No more having to wait on a photographer's schedule or having to buy huge boxes of cards that you will never see again. Your Christmas cards have never looked like they will when you go with LookLoveSend for your next set of cards. You can use our online card maker to build the best digital photo Christmas cards in record time. You want your family to look good when it comes to your Christmas cards with photos. We may not be able to help your picture, but we can certainly ensure that the card itself looks great. All of our cards are made with the best paper and ink so you will be proud of the final result.
But also remember that whatever occasion you are celebrating you can build a great card at LookLoveSend. Get your wedding invitations, save the date cards, birthday invitations, graduation announcements, and any number of other party invitations or cards printed with LookLoveSend.