Recently, my family and I completed the final step of a not-to-miss lifetime experience: moving. Nearly 1500 miles, 8 state borders, two overnight stays, untold amounts of fast food and gas. Though I wasn't driving the truck, I had two kids whose Nintendo DS players ran out of battery and whose DVDs were packed on the truck. Oops.
But we made it. And we learned.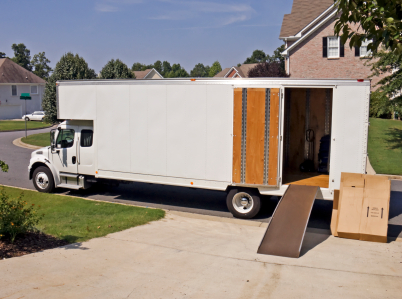 If you are facing a long-distance move in the cooling economy, here are some suggestions to minimize your outsourcing costs and live to tell the tale:
Start packing at least a month ahead of time. Get your packing supplies such as boxes, tape and bubble wrap ordered beforehand. Lowe's and Home Depot have sufficient quantities.
Find a trucking company with a personal freight service. We used www.upack.com/ and found their service support and drivers to be readily available, flexible, and on time.
ALWAYS take up offers of help. A friend with an hour to spare can bubble-wrap or prepare boxes. Don't think you can do it all yourself. You can't.
Hire professional movers to help with the loading and unloading of heavy items, such as dressers and appliances. A wide variety of companies contract by the hour.
Plan to vacate at least two days in advance. You will need the extra time in case you fall behind, or to clean, whether you choose to do it yourself or hire out.
Arrange for the care of children (and pets too) during the days of loading of trucks and cleaning. Dogs especially become nervous when they spy a suitcase, never mind boxes!
Think through arrangements for your children. They are resilient, but save that for the moving in part. The distraction of friends and activities will benefit both of you. If you can't ship them to Grandma's, make arrangements with friends. Organized activities may be worth the money.
If your move involves an overnight stay, call ahead to find pet-friendly lodging. We found Days Inn to be accommodating.
Say yes to candy and ice-cream the whole way there.
Rest before moving in. Don't go directly from packing, loading, and driving to unloading and unpacking. You need a few days of downtime to re-energize because, guess what, unpacking is never really finished. I'm still doing it.
Now for the good part: enjoy unwrapping once familiar items as they become new again in a new place. Take time to explore your new town, meet the neighbors and discover your surroundings. Don't forget to write thank you notes to those who helped in any way. And order and send "We Have Moved" information on new stationery! Websites like www.looklovesend.com/ have original designs for thank you cards and stationery which can easily be adapted to announce your new address and contact information.