Next time you receive a baby shower invitation, checkout the associated baby registry and you may see evidence of a new trend towards gender-neutral baby colors. And that doesn't necessarily mean the green and/or yellow of years past.
If you happened to catch the unveiling of Mariah Carey's twin babies on Friday's 20/20 episode, you would've seen their 'caramel and white' designer nursery and matching baby duds. The caramel and white plaid design of the nursery walls was unexpected, refreshing, and sure to be copied by other expecting parents in our celebrity-driven culture.
We researched nursery bedding designs across multiple sources and price points, and confirmed this trend towards neutral tones for baby. Here are some of our favorites…
Gender-neutral and elegant. Among the most exclusive options, the Marlo collection by Serena and Lily truly embraces a neutral color palate and restrained pattern: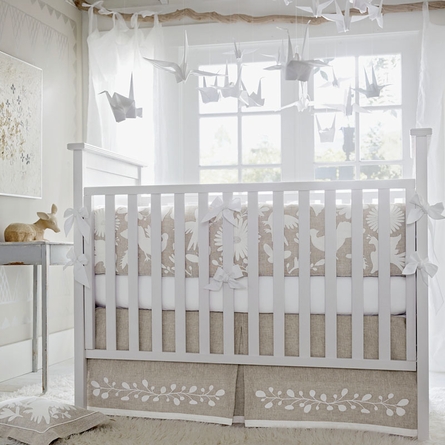 Gender-neutral and bold. In a more moderate price point, the Safari pattern by Wendy Bellissimo adopts a crisp brown and white palate with a bold and fun design: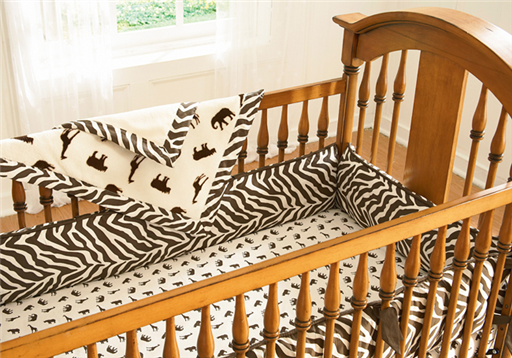 Gender-neutral and playful. Baby megastore Babies R' Us has come a long way since the Winnie the Pooh bedding available when I registered years ago! This Doodle Doo design is one of their newest options for baby (boy or girl):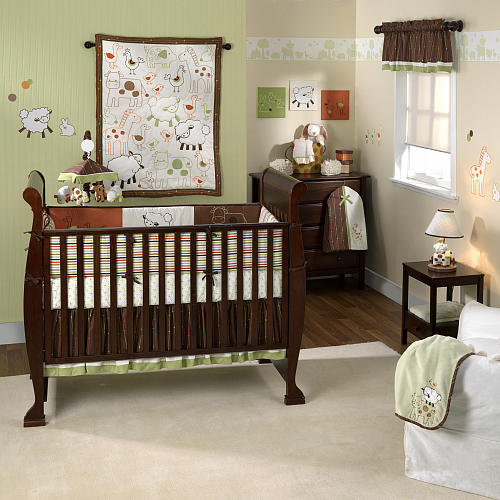 And if you are sending rather than receiving a baby shower invitation, consult the diverse collection available at LookLoveSend.com – many classified under the gender neutral category and embracing the trend of brown and beige. Join our mailing list to receive 20% off your first order with us.