Expecting at least one holiday party invitation this season? Don't be caught empty-handed if more party invitations come your way. A bottle of wine or poinsettia are standard gifts, but if you want to be different, seek unique items with wide appeal as you do your regular  while out Christmas shopping. Stock up on a few simple gifts for unexpected gatherings as well.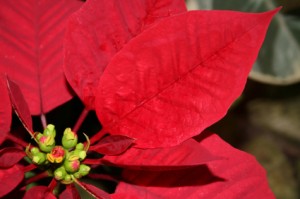 After all, bringing even a small gift to someone who opens their home and treats you to the comforts of food and friends is the ultimate gesture of gratitude. You can go several different ways, depending on how well you know your party hostess and your own time and budget limitations. Homemade gifts can sometimes be more economical when you need quantity, and carry the mark of authenticity and personal effort that everyone appreciates. On the other hand, if time or patience is not on your side, you come across some easy finds by doing a little online searching, or relying on the ever-reliable purveyors of party trends with mass appeal, such as Williams Sonoma (yes, a pricier proposition).
Homemade Gifts
Gifts in a jar are easy, economical, and authentically homemade. We've got some specific recipes for this popular concept you can find in previous blogs, Christmas in a Jar with summer and fall recipes. Add a ribbon tied with a mini whisk, spoon or spatula, and attach the recipe.
Hand-painted pot housing a seasonal herb plant, such as basil or thyme
Handmade votive candles are easy to do if you can get your hands on blocks of beeswax. They also lend themselves to very creative presentation ideas, such as pouring the wax into mini terracotta pots (as shown by Martha Stewart) but can also be customized for the season inside of an orange rind or holiday-themed container.
Hand-stamped thank you note cards tied together in with a simple holiday ribbon. Add a child's touch with some thumbprint art if your recipient would value it.
Unique Finds
The number one go-to online shopping resource here has got to be etsy.com. Their constantly changing line-up of artisan, handmade quality products presents the easiest way to find unique and authentic gifts, if not always economical. Just out today, check out the Huffington Post's highlight of 10 marvelous hostess ideas, from holiday spiced caramels to hand stamped wine glass tags.
Purveyors of Party Paraphernalia
Pottery Barn and Williams Sonoma have a website page dedicated to delight your party hostess and helps filter your search by price, recipient and/or recipient's interests. For less pricier options with spot-on trend appeal, try Pier One. Their lineup of reed diffusers have wide appeal and liven up the tired candle gift trend.
If you find yourself hosting a party this holiday season, look no further than the wide selection of lively holiday party invitations at www.looklovesend.com. You can personalize your invitations with text and photos, all printed on premium paper. When you order 50 or more invitations, domestic ground shipping is free.