The last three weddings that I attended were on a Friday night. Smart couples. Reception sites obviously charge the most for summer-time Saturday night weddings so it is hardly surprising to receive a wedding invitation for a Sunday brunch or weekend luncheon celebration.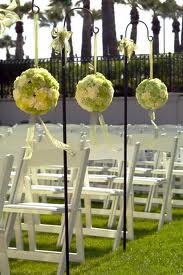 Date and time aside, there are many other factors that engaged couples should consider to avoid blowing their wedding venue budget.
A spring wedding in a blooming public park could be quite beautiful, but weddings in public places do require permits. Contact the local city hall well in advance to request access and pay a nominal fee. And unless your reception site is within close walking distance you will need to consider parking and restroom facilities – so logistics as well as cost become a factor in this scenario.
Outdoor receptions require tent rentals in the event of rain. Be aware that everything inside that tent from electrical generators, fans and heaters to stereo speakers is the responsibility of the hiring person.
For out-of-state weddings, be sure to familiarize yourself with the sales tax of that state – the percentage points add up fast if you have a sizeable wedding.
Question "additional costs may be incurred" on all contracts before signing. Ask your vendor to give you a rough idea of what these costs could be based on prior experience for a wedding of your size.
Ty to avoid the generic verbiage "plus the cost of setup and delivery" on all contracts – these costs should mostly be known and itemized upfront.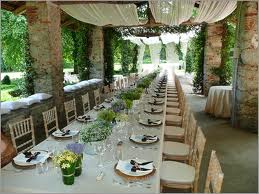 A highly comprehensive list of hints for selecting your perfect wedding venue is available at
  and includes a detailed list of questions to ask the facility coordinator. And once you have the date, time and place for your special day, you can select beautifully customized
  such as those available at LookLoveSend.com. Order a card quantity greater than 50 and take advantage of our current offer of free shipping for your order.