Of all the candles, cookies, and ornaments, the gift that teachers often appreciate most is a heartfelt thank you card.  With the annual dilemma of teacher holiday gifts just a few weeks away for many of us, the folks at LookLoveSend decided to research some opinions of teachers and parents on this topic.  Here's a summary of our findings.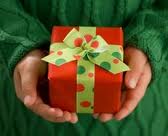 Class gifts versus individual gifts.  Many classrooms with room parents choose to pool money for a larger combined gift from the class.  The benefit of this approach is that teachers will be less likely to receive 20+ candles or mugs (see "NOT to give" list below) and it's also an opportunity to give a truly nice-to-have combined gift.  However, if contributing to a class gift, do not create a potentially awkward situation by also giving an individual gift.
Personal gifts.  A popular option is to purchase gift certificates for use at a local restaurant, spa or garden center.  For this it is particularly helpful to know if your child's teacher has any particular hobbies or favorite stores.  Last year my son's 2nd grade room parent suggested Amazon gift cards and his teacher was extremely pleased to combine those gift cards to buy herself a much-wanted Kindle.
Gifts NOT to give.  When asked what they don't want to receive.  Teachers said:
Mugs…"I can tell you — no teacher needs another coffee mug.
'Apple for the teacher' items.
Lotions, ornaments and other decorative trinkets…"Many teachers have no room for all the gifts they are given"
Gifts to give.  As previously mentioned, gift cards are a good choice – the $15 – $25 range is a common guideline.  Consumable products such as cookies, candies and other food treats are preferred over gift items in the 'NOT' list above.  Either store bought or homemade are fine.
But the best gift of all, hands-down, was said to be a heartfelt thank you card from students or parents.  We read dozens of similar teacher testimonials:
"Some of my most treasured gifts were notes stating ways I made a difference in the lives of my students. I've saved some of these for over twenty years."
"A really nice note that thanks the teacher for their hard work and speaks to what she has done for you child is a wonderful gift."
If you decide to write a personal thank you to your child's teacher this holiday season, consider buying a set of distinctive, high quality  thank you cards to convey your special appreciation.  LookLoveSend has a broad selection of designer thank you cards available.  Stock up and order 50 to receive free shipping!