We are pleased to introduce Don Baker, who is bringing his creative vision to the dynamic and talented LookLoveSend.com design team.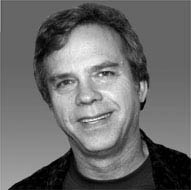 Don is a freelance artist and designer who lives in Seattle, Washington. He draws inspiration from nature, whether from his own garden or the surrounding parks and Olympic mountains. Don's designs show his deep appreciation of nature through his choice and balance of colors and use of organic patterns, elements that breathe life into his deisgns.
In addition to design, Don also enjoys journal-writing. This discipline of constant observation and documentation provides inspiration for his designs, through unique shapes, colors, textures, patterns and often surprising originality.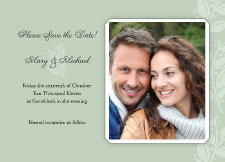 "I find inspiration along the edges of places, where nature has been overlooked and consequently explodes in riots of growth and beauty," explains Don. He finds fulfillment in creating designs that have more longevity through the ways people choose use them, whether on a wedding invitation or Christmas cardthat gets sent to a list of special people.
it's never too early to begin looking through this season's Christmas and holiday card designs. LookLoveSend.com continues to grow its collection of holiday items, including photo Christmas, Hanukkah and New Year's cards, holiday party invitations, and more.
Check back soon to see the designs being added to this season's holiday collection. Join our mailing list now to receive 20% off your first order.