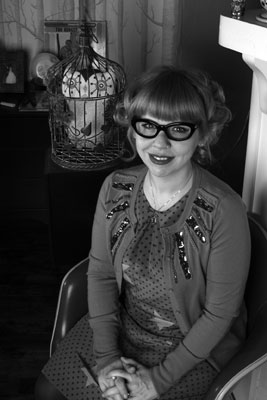 Hip.Whimsical.Fun. These are three words that spring immediately to mind when looking at Eliza DeVogel's fantastic card designs. We are so excited that Eliza is sharing her considerable talents with LookLoveSend.
Eliza loved drawing and painting from an early age, leading her parents to suspect that she would choose a career in art. Before becoming a freelance Graphic Designer and Illustrator, Eliza attended Kendal College of Art and Design in Grand Rapids, Michigan where she honed her skills and found her artistic "voice". Eliza has designed wedding invitations, Christmas cards and birthday invitations for LookLoveSend that are hip and distinctively her own.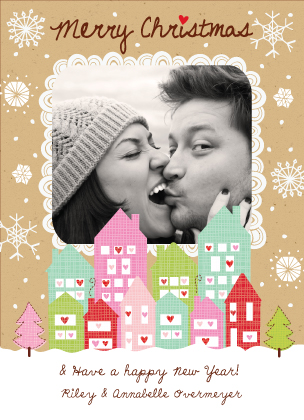 Eliza's designs exhibit a whimsical use of pattern, color, line work and texture as can be seen in this fabulous Christmas card design aptly titled "Home is where the heart is".  Another strength of Eliza's designs is her collaborative use of typography and hand lettering.
When she's not working on her fresh new designs, Eliza enjoys her animals, listening to records and baking. She currently lives in Cleveland, Ohio with her husband.
To checkout Eliza's great designs on LookLoveSend.com, go to any product category and search by designer name. And if you see something you love, subscribe to our mailing list to receive 20% off your first order!