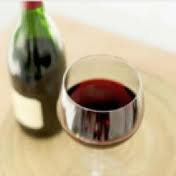 Want to serve a great wine at your wedding that won't break your budget? Even if you're not a wine connoisseur yourself, chances are some of your guests will be more wine savvy. You want to pick a few good bottles, but wine selection can be overwhelming to say the least. Here are some hints from industry experts to get the best cork for your buck.
Ask about your reception site's bar policy

. Some places will require that you get your wine through them while others will allow you to bring in your own. Try and negotiate out of a corkage fee (the per bottle fee that some sites will charge for you to serve wine supplied from elsewhere).
Select a couple of red and white wine options then

hold a tasting party

to solicit feedback and pick a favorite (bride and groom get double-votes!)

Select your menu and then pick your wine accordingly

. Heavy foods = bold wines. Lighter fare = fruitier and crisper wines.

Consider wines from local wineries

(most states have them). This should bring down cost and add a nice local flavor for your guests.
If bringing in wine from an outside supplier, make sure you

get a by-the-case-discount

. It is common for a wine store to offer a 10% discount for a full case anyway, for a large quantity special order they should be willing to offer an even better discount.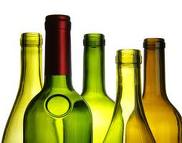 If you're not a wine drinker yourself, there are many websites out there to educate and guide buyers. Tap into the expertise at
For help finding wedding invitations or other wedding-related party invitations, browse the beautiful collections available at LookLoveSend.com. If you or a bride you know has a wedding date set for 2012, check out LookLoveSend's wedding invitation sweepstakes for the chance to win a wedding invitation suite up to a $1500 value.