Planning a bridal shower for a small group of women and want to choose something that is unique and memorable? Consider a spa bridal shower so the bride and her closest circle of female friends can all be pampered in style.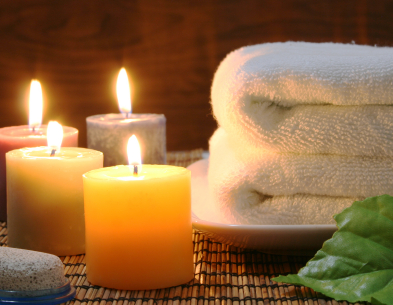 Booking space and services at a local day spa may be the simplest option, but if cost is a concern, why not host from home and bring the spa to you? As long as your bridal shower is not scheduled on a Saturday afternoon in the middle of prom season, many aestheticians are happy to make house calls for a group event. Negotiate with your spa or salon ahead of time to secure fixed pricing for a pre-determined set of services. Try to book two or more aestheticians to ensure that all guests get a turn in the beauty chair.
The services don't have to be elaborate; simple manicures and pedicures, facial masks, and maybe a short massage for the bride. Create a calm atmosphere by playing soft music, bringing in some fresh flowers, and lighting aromatherapy candles.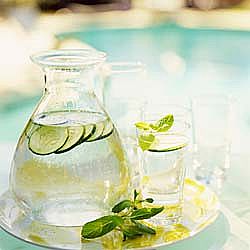 Setup a refreshments buffet that is simple and light, perhaps some finger sandwiches or salads, fruit, a champagne- or fruit-based punch, and sparkling water with lemon or cucumber slices to evoke the feeling of a spa. Decorate the cake with fresh flowers and fruit to keep with the overall spa theme. For favors, allow your guests to select from a basket of spa items such as candles, nail polishes, small lotions or other beauty products.
As the spa bridal shower is something for each guest to enjoy, it is not unreasonable to ask guests to chip in and support its cost (bride notwithstanding, of course!) Just be sure to make any funding requests very clear on the invitation or confirmed when each guest responds to the invitation.
If you are hosting a bridal shower – spa-themed or other – checkout the growing collection of bridal shower invitations at LookLoveSend. And subscribe to our mailing list to receive 20% off your first order with us!