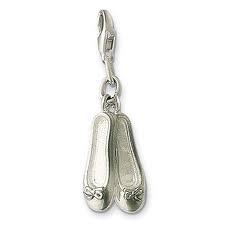 Have you ever received a birthday party invitation for your granddaughter, goddaughter, or niece and just didn't know what to get her? Rather than buying into the latest toy craze, hit DVD or fashion trend, consider starting a birthday tradition that you can build upon for years to come.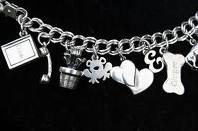 For my own daughter's first birthday, my mother started the beautiful trend of building a personalized charm bracelet just for her. It all started with a single bead; and now, 7 years later, my daughter has a stunning silver charm bracelet that is uniquely hers and will be a fantastic keepsake for years to come.
The charms come twice a year, one for her birthday and the other for Christmas. The early charms were the traditional initial and zodiac signs, thus branding the bracelet hers. Then there were the cute & girly symbols of the teddy bear, doll and flower. Thus, the traditional silver chain bracelet started taking shape as each charm was carefully soldered in place over the years.
During her preschool years, the bracelet started getting more fun. Ballet shoes represented my daughter's introduction to dance class, and a cat charm was added to commemorate a beloved pet.
On my daughter's 6th birthday, my mother showed her the charm bracelet and then the collaboration set in.  Interested in a number of sports and activities by that time, my daughter began giving input for her next charm – often scrolling through pages of great options online and having a tough time trying to decide.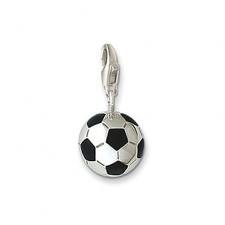 We've recently entered the lacrosse stick and peace sign stage of the charm bracelet and it is now atruly beautiful one-of-a-kind piece of jewelry. The classic charm bracelet never goes out of style and I'm sure my daughter will treasure this piece for years to come.
So next time you receive a little girl's birthday party invitation, consider starting her a charm bracelet and building her a special piece of jewelry. And if it's your daughter who's having the birthday, checkout the great selection of birthday party invitations available at LookLoveSend.com. Join our mailing list and receive 20% off your first order.