Watch any footage of the royal wedding or news reports of the Duchesse of Cambridge's official visits, and it's clear to see the importance of hats in the royal wardrobe. Always a staple at British weddings, there has been a growing interest in formal hats in other parts of Europe and the U.S. thanks to Kate.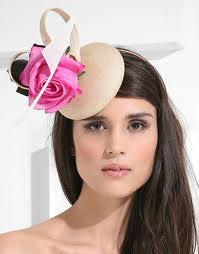 For formal wedding attire, the wide-brimmed hat has always been a traditional choice, but the fascinator has become immensely popular, especially among younger and more modern hat-wearers. A fascinator, sometimes called a cocktail hat, is a headpiece attached to the hair by a comb, headband or clip. Modern fascinators are usually made with feathers, flowers and/or beads and have made a huge comeback in the past 5-10 years.
Without a doubt, the most famous designer of fascinators is Philip Treacy. Many of his iconic headpieces have made spectacular red carpet appearances or have been the most memorable element of a celebrity's outfit.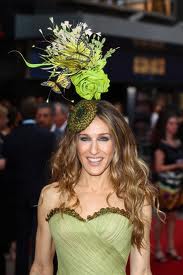 The foot-high fascinator he designed for Sarah Jessica Parker for the Sex and the City premiere in London is classified as a substantial fascinator due to its significant size.
One of Treacy's less pretty but highly controversial fascinators was the one worn by Princess Beatrice to the royal wedding. Although its sale raised an admirable (and amazing) $131k towards charity,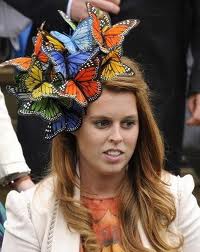 Beatrice would have undergone significantly less ridicule if she had worn this other still-quirky-but-much-more-attractive Philip Treacy headpiece in her closet.
Modern brides may also start selecting fascinators in lieu of a traditional veil. Checkout the Philip Treacy site gallery to see his brilliant designs and draw inspiration for your own special day.If your wedding date is set for 2012, take advantage of the LookLoveSend.com wedding invitation sweepstakes to win your choice of a beautifully designed wedding invitation suite, up to a $1500 value. Or, join the email list and receive 20% off your first order.