We are thrilled to introduce Charla Weaver as one of the talented designers sharing her creative skills with us at LookLoveSend.com. Charla has created sophisticated wedding invitation collections and fun birthday party invitations that show her broad creative range and ability to capture the many moods of life's special moments.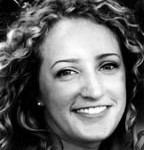 Charla's interest in graphic design started at an early age when she collected business cards and loved to scrutinize their fonts, images and layouts. Her parents further nurtured her love of quality handmade designs as they too were artists and created items such as quilts, picture frames and furniture as Charla was growing up.
After graduating from high school, Charla traveled in Europe and Asia for two years gathering experiences and inspiration to be incorporated in her own designs. A central theme of Charla's work is the understanding that everyone appreciates something that is unique, well-made and beautiful. And her work surely is that.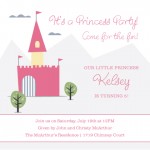 This princess castle birthday party invitation is one of Charla's great designs and is likely to be a favorite of little girls everywhere.
Visit LookLoveSend.com soon to seemore of Charla's designs. Join our mailing list now and receive 20% off your first order with us.