We are excited to introduce Suzanne Cahill as a member of the LookLoveSend graphic design team.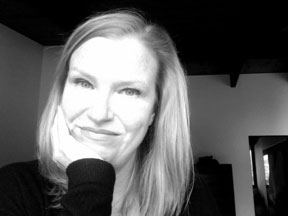 Suzanne will be sharing her great design talents in the form of fantastic wedding invitations, adorable birth announcements, and fun birthday party invitations. We hope you will search the LookLoveSend site, query by designer, and check out her work.
Suzanne is from the greater Boston area where she loves collecting books, illustrations, textiles and pottery – in particular from the 50s, 60s and 70s era. She draws inspiration from these collected objects, finding beauty where others may not immediately see it. Her work is as varied as the object she collects, as can be seen in the striking 'Bold Butterfly' wedding invitation design shown below. Each design is perfectly suited to its occasion and demonstrates the breadth of Suzanne's artistic talent and design vision.
Suzanne has worked as a designer and illustrator for almost 20 years in the corporate world, for newspapers, and as a freelance designer. She also loves photography, creating jewlry, and taking on crafts and restoration projects with her family.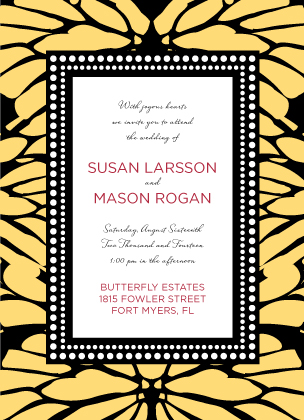 If you have a milestone moment coming up and need a beautifully designed and easily customizable announcement or invitation, consider LookLoveSend. Subscribe to our mailing list to receive 20% off your first order.