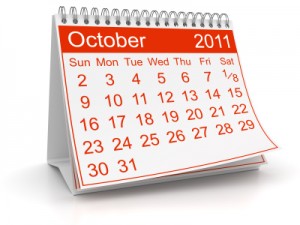 Do you wait until October 30th for Halloween candy to go on sale? Will you give in to paying extra for overnight shipping for that costume you'd intended to make at home? Can't find your Christmas card list from last year?
If any of these apply, you probably realize that while Halloween can stomach such delays, Christmas is another matter entirely. Even with ample online shopping conveniences, Christmastime is simply a more complicated holiday to organize.
But if you break your holiday planning into bits and pieces, it doesn't need to feel stressful. You could go for a total organization overhaul, like the customized Holiday Planner offered by Family Fun editor Ann Hallock. Or you start right now by taking one small bite–your Christmas card list!
First, take comfort knowing it's still October. Second, know that many holiday planning experts (thanks, Martha!) designate these early fall months as list-organizing months. So go ahead and get out last year's list, dust it off and update it with these following tips: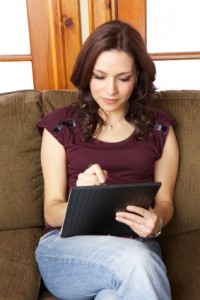 Circle names for whom you've not heard from for two years in a row. You may be able to delete them if you want to shorten your list.
Add new names for new acquaintances and friends you've met this year.
Mark addresses you know have changed, even if you don't have the new information yet. These may be the people you need to hear from first, but you can be ready with a card and blank envelope!
They key reason to work with you list now is to get a handle on your Christmas card budget–quantity of cards plus postage. Here are a few cautions about postage:
Lot's of card designs available online use the ever popular square card shape, which can cost more in postage.
Don't be caught empty-handed for a few overseas addresses. Pick up some airmail stamps with your domestic stamps.
A few more tips to keep in mind when finishing up your list:
Print out a hardcopy if it lives on the computer. Computers crash. Files get lost. Have a back-up paper copy.
Order extra cards AND extra envelopes. Not only will you be ready with a card for that new (or forgotten) friend, but extra envelopes will help with address mistakes, changes, and returned-by-sender cards.
For an exciting selection of fresh, fun holiday card designs this season, check www.LookLoveSend.com. They offer both photo and non-photo cards and several premium paper choices. Plus, you get free shipping for orders of 50 cards or more!