Is it wrong to cringe each time I receive a piece of mail addressed to "Mrs. John Barry"? Somehow the reference to my husband's first name makes me roll my eyes each time. But maybe I won't be seeing this too much more now that etiquette expert Peggy Post (great-grand-daughter-in-law of Emily Post at emilypost.com) has weighed in with the newly-updated "rules" for envelope etiquette.
Read on for the old and the new guidelines for your wedding invitation wording [source: Brides magazine, July 2011].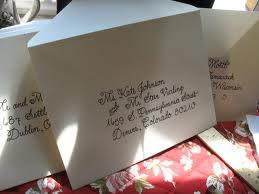 Married Couple
Traditional: Mr. and Mrs. Steven Gould
Acceptable Update: Melissa and Steven Gould
Married Couple with Different Last Names
Traditional: Mr. and Mrs. Steven Gould
Acceptable Update: Mr. Steven Gould and Mrs. (or Ms.) Melissa Brown
Children Under 18 Invited with their Parents
Traditional: Mr. and Mrs. Steven Gould
Miss Jennifer Gould
Master Justin Gould
Acceptable Update: Eliminate the kids' titles. Post recommends not to write "and Family" as you don't always know if a relative lives with them and you need to be clear about who is and who is not invited.
Same-Sex Couple
Traditional: Separate invitations, even if the couple is living together.
Acceptable Update: If unmarried but living together, send a single invite with their names on separate lines. If married, write their names on one line, such as "Robert and James Jones".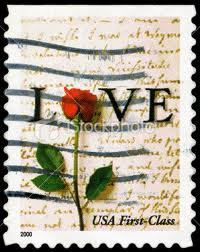 Widow
Traditional: Mrs. William Smith
Acceptable Update: Mrs. Elizabeth Smith
Some women continue to use their husband's first name. If possible, find out which name she prefers to be called.
Friend and her Date
Traditional: Send separate invites (downside is that this involves tracking down the date's address).
Acceptable Update: Send a single update addressed to "Ms. Sarah Willow" and "Mr. Alex Williams" on separate lines. This applies to a couple in a serious relationship whether they live together or not. If the friend isn't specific about who she'll invite, address to "Ms. Sarah Willow and Guest".
These new rules of addressing may welcomed by your peers but do consider your guest and opt for the traditional if you think that would be more appreciated by the specific individual. And if you are planning a weddingbut haven't yet selected your wedding invitations, check out the collection of unique designs available at LookLoveSend.com. Join our mailing list to receive 20% off your first order.