Happy Holidays from the team at LookLoveSend!  Amidst the shimmering lights, sparkling wine and shiny wrapping paper of the season, are you or someone you know also wearing a glittery new ring this season?  In honor of the 19% of all engagements occuring in the month of December, we decided to share the top engagement ring trends of 2012.  Which trend is your favorite?
Rings with color
Clearly fueled by Kate Middleton's famous ring from the late Princess Diana, the darkest blue sapphires have become increasingly popular (and expensive) this past year.  Indeed, the single sapphire with two smaller diamonds on each side is one of the most popular styles after the traditional single diamond solitaire.  Yellow diamonds also seem to be in style for celebrity blondes (Carrie Underwood and Heidi Klum each have one) ranging in color from a pale lemon to bright canary yellow.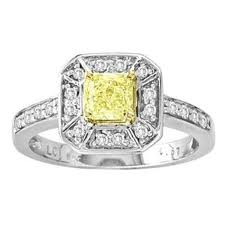 Encrusted diamonds
The pavé setting consists of many small diamonds set closely together which create the effect of a continuous surface of diamonds.  The most widely-seen pave ring this year was the Twilight engagement ring which featured a large oval surface of encrusted diamonds instead of a single gem.  Only time will tell if Twilight-inspired engagement rings will catch on…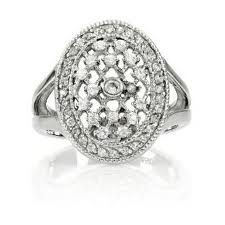 Shaped stones
The round diamond is no longer the go-to solitaire design.  Celebrities and non-celebrities alike are choosing more interesting and unique cuts, like the cushion and emerald cut, which feature a rectangular shape and a unique facet structure. Kate Hudson and Reese Witherspoon both wear an emerald cut ring with distinct vintage style.

After the excitement and newness of the engagement ring subsides (a little) it's time to start the fun wedding planning process.  If you choose to send Save the Date cards, checkout the great diverse selection at LookLoveSend.com.  All cards are printed on superior quality paper and order quantities over 50 ship for free.