10:03 pm Posted by Nicola
After the birthday party invitations for your child have been sent, planning goes into overdrive to figure out the decorations, entertainment, menu and goodie bags.  And then there's the cake…do you  buy or bake?  As a mom who's taken her kids to endless birthday parties, I can say I've seen approximately 75% buy versus 25% bake; and of the bake cakes I can only really remember one – a cool train design with tons of candy and Twizzler train tracks!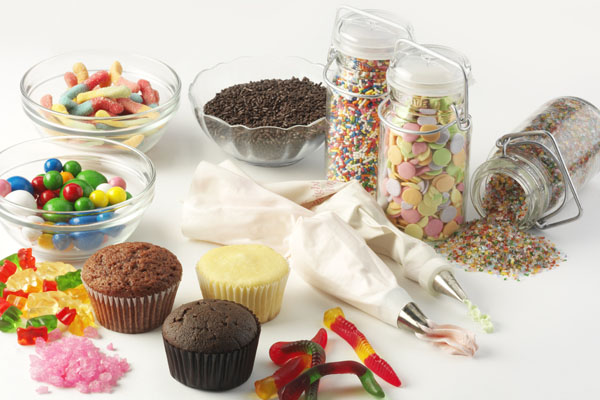 So while I'm in the buy camp myself, I can certainly see the merit of baking to be able to best control cake ingredients, particularly if the birthday child or a guest has all-too-common food allergies.  A homemade cake also allows most personalization of course (although any bakery can decorate with simple white frosting which allows you to finish the decorations at home!)
While a store-bought cake does eliminate the stress and mess of baking for the non-baker, I do concede that generic sheet cake is not always the most exciting party choice.  Here are some popular alternatives to the traditional birthday cake.
Ice cream sundaes: always a popular choice that is so easy to setup.  Provide several ice cream flavors, scoops, bowls, spoons and LOTS of toppings….whipped cream, fudge, strawberries, candies, sprinkles…the more the better.
Chocolate fondue: doesn't require the expense of a traditional fondue pot but can be made in a regular bowl kept over low heat.  Use a simple recipe and bamboo skewers for dipping favorite fruits, pound cake cubes, pretzel rods and marshmallows.  Fun decadence for  all ages!
Decorate your own: kids love to eat what they make – instead of ice cream sundaes allow them to decorate their own pre-bought cupcakes or sugar cookies.  Again, the more topping options the more you'll delight your child's guests.
Whatever special treat you offer at your child's birthday party, be sure there are candles to blow out while friends sing.  And to simplify your birthday stationery needs – from birthday party invitations to thank you cards  - shop the fresh collection at LookLoveSend.com.